EH&S has new and updated tools for UW units to help protect staff engaging in high risk activities:
These tools were updated based on recommendations by regulatory agencies or improvements identified by EH&S staff. They should be completed prior to beginning a high risk activity, such as working with potentially hazardous equipment or entering a confined space.
Lockout/Tagout (LOTO) Procedure
The Occupational Health & Safety Administration (OSHA) requires that a competent person develop and document energy control procedures to protect employees servicing or maintaining equipment from the unexpected start-up, energization or release of stored energy.
The Lockout/Tagout Procedure template is a tool used to document energy control procedures and fulfill the safety requirement. EH&S recently reorganized and updated the template, which is now a fillable form. We added additional fields to record details such as energy magnitude and work order numbers.
You are required to document a Lockout/Tagout procedure for each type of equipment, unless all of the following apply:
The machine or equipment has a single energy source that is easily identified and can be isolated.
The machine or equipment is completely deenergized and deactivated by isolating and locking out the energy source.
There is no stored or residual energy that could be a hazard to employees, and the machine or equipment cannot reaccumulate such energy after it has been shut down.
The energy source can be locked out with a single lockout device.
The machine or equipment is isolated from the energy source and locked out during service or maintenance.
The authorized employee doing the service or maintenance has exclusive control of the lockout device.
The service or maintenance does not create a hazard for other employees.
The machine or equipment has never been unexpectedly energized or activated during service or maintenance.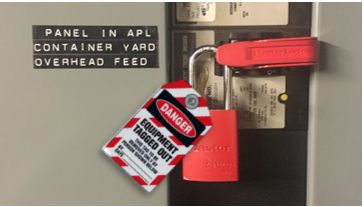 Confined Space Evaluation
EH&S has evaluated more than 200 confined spaces on the UW campus for hazards that can injure workers or quickly lead to death. EH&S will soon finalize updates to our Confined Space Entry program. Stay tuned for news of the release of the updated program.
A confined space is one in which a person can enter and work but has restricted or limited means of entry or exit. Some examples of confined spaces are sewers, storage bins, tanks, pump stations, pits, manholes, boilers, crawl spaces and air handler units. Some confined spaces require a permit for entry.
Do you work in a confined space that is not evaluated? Or, is there a confined space on the list that should be reevaluated? If so, please complete the new Confined Space Evaluation Form, submit it to EH&S at ehsdept@uw.edu, and we will be in touch.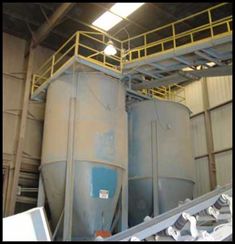 Fall Protection
Washington State Department of Labor & Industries (L&I) regulations define any roof, open floor, or areas with a vertical drop of four feet or more as a fall hazard that requires fall protection.
The UW requires a Fall Protection Work Plan when working at heights more than 10 feet. The plan provides guidance on calculating fall clearance using a shock-absorbing lanyard or a self-retracting lifeline. The plan must be:
Prepared by a competent person
Signed by the lead worker or supervisor
Posted at the worksite for the duration of work activities
EH&S can provide assistance with your Fall Protection Work Plan or a fall protection consultation.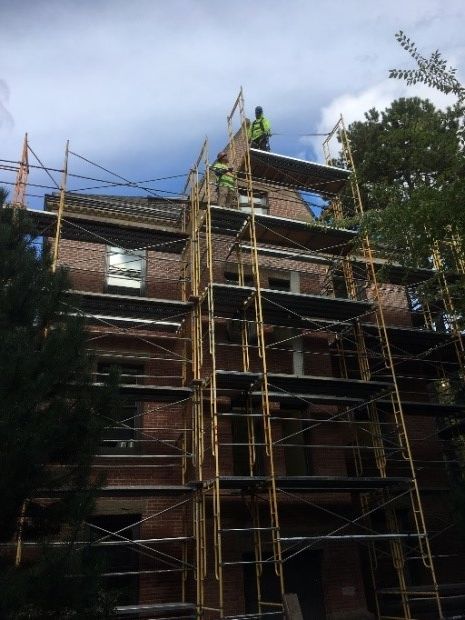 Job Hazard Analysis
A Job Hazard Analysis can be used for any single work activity to increase understanding and communication of the hazards and controls in place during the activity.
The Job Hazard Analysis form helps you identify the hazards of a specific task. After the hazards are listed, one can identify controls to mitigate risk. A Job Hazard Analysis helps identify required trainings and personal protective equipment needed to stay safe while doing potentially hazardous tasks. It can also be used as a communication or training tool for new employees.
Contact EH&S at 206.543.7262 with questions about any of these resources or for assistance with completing the forms.