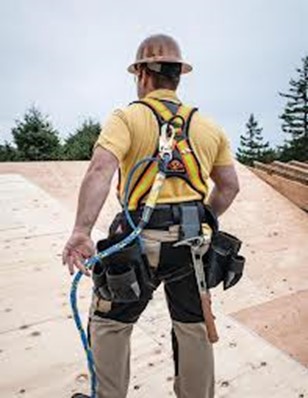 Whether you are accessing lighting for a theatre production or on a roof to make repairs or just walking across campus you must be protected from fall hazards. Do you ever climb a ladder, need to go up on a roof, use a scaffold or mobile elevating work platform (MEWP)? Falls can occur on level surfaces as well as at heights.
At the UW, slips, trips, and falls continue to be one of the top two causes of injury. Falls decreased in 2018 but continue to be approximately 17% of all incidents (UW, excluding hospitals). Most of the fall incidents were same-level falls, not falls from an elevated level. In general, same-level falls occur more frequently, however, falls from an elevated level result in more severe injuries.
OSHA also continues to identify lack of fall protection devices, inadequate training, and improper use of ladders and scaffolding, as four of the top ten compliance issues and the cause of many serious work-related injuries and deaths.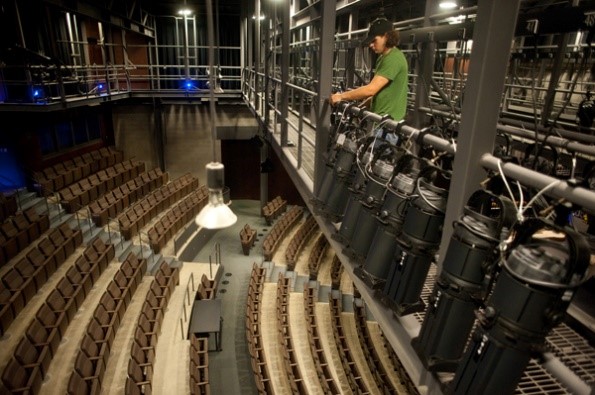 EH&S has partnered with UW Facilities to develop a new Fall Protection Program Manual to help departments and organizations at all UW locations recognize, assess the risks, and address potential fall hazards. We have also developed a Fall Protection webpage on the EH&S website with detailed information. We want to eliminate or control fall hazards with systems such as guardrails and walls, guarding or covering holes in floors and walls, or by having employees wear personal fall protection equipment or follow specific procedures. Safer alternative equipment and methods for working at heights should be considered, such as working from the ground with a special tool to access the work area, or using an MEWP or scaffold instead of a ladder.
Key parts of the Fall Protection Program Manual include the following sections: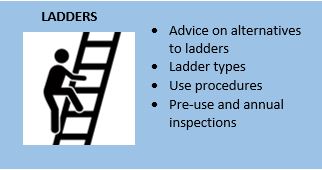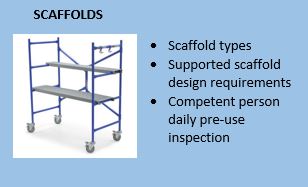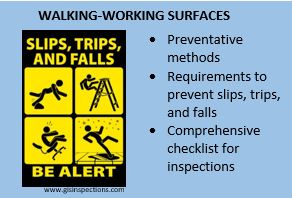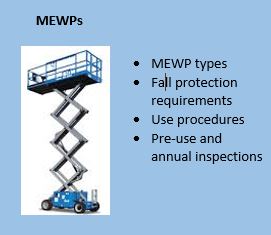 HOW to STAY SAFE
For your next project or task that may have a fall hazard, be sure to:
Plan, assess risks, consider alternatives
Provide proper equipment to do work safely
Train all involved on equipment and procedures
Maintaining your equipment in good condition is required: Pre-use inspections and documented annual inspections of fall protection systems and equipment are required by regulations. Use checklists provided in the Manual or on the webpage to conduct annual inspections of fall protection equipment and systems, ladders, scaffolds, MEWPs and walking-working surfaces.
If you have questions please contact an EH&S Occupational Health and Safety Specialist at 206.543.7388.
_________________________________
Want more environmental health and safety news? Read the latest news and subscribe to the EH&S newsletter.