The Department of Labor and Industries (L&I) updated the Washington Administrative Code (WAC 296-809) Safety Standards for Confined Space in 2018 and the UW Confined Space Program will change to reflect the code changes. Updated UW program materials are currently under stakeholder review and will be released early next year.
What changed?
The updated safety standards changed some terminology and hazard elimination procedures, and now rules are consistent across industries. The changes include:
| | |
| --- | --- |
| CHANGE  |  WHAT IT MEANS  |
| The term "non-permit-required confined space" is no longer used. | During the evaluation process only two spaces are identified: "confined spaces" and "permit-required confined spaces." A space previously known as a non-permit-required confined space should be reevaluated and may be known as a confined space now. |
| The definition and responsibilities of an Entry Supervisor have evolved. | The Entry Supervisor must be trained and qualified for permit-required confined space entries. |
| All evaluations must be completed by a competent person. | A competent person is capable of identifying existing and predictable hazards in the surroundings or working conditions including those that are unsanitary, hazardous, or dangerous, and has the authorization to take corrective measures. |
| Attics and crawl spaces should be evaluated, as they likely meet the definition of a confined space. | Plus, if an atmospheric or physical hazard exists in the space, a permit may be required. |
| The Washington state construction regulations and general industry regulations are now combined (WAC 296-809). | Now all employees in Washington state should follow the same requirements. |
| Elimination of a hazard with the proper controls could mean permit-required confined space entry with alternative methods and Entry Supervisor approval.  | Previously there were separate methods of eliminating hazards in a permit-required confined space based on the hazard being atmospheric or physical in nature. |
What will you need to do?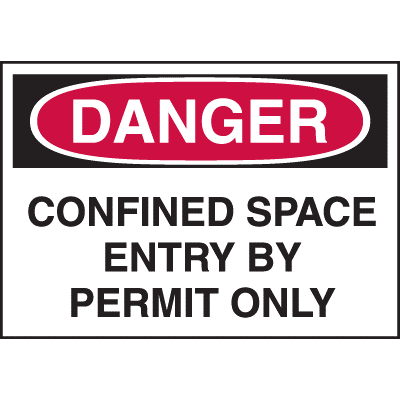 You may need to evaluate new spaces to determine whether they are confined spaces or permit-required confined spaces. The evaluation process and criteria has not changed much, but is now a two-step streamlined process. The current evaluation form can be found on the Confined Space Program webpage.
Contact EH&S's Occupational Safety & Health team at 206.543.7388 or ehsdept@uw.edu with questions.