The EH&S Shipping Regulated Medical Waste training course is now available online! This training is required initially and every three years for any personnel who perform the final packaging steps and offer shipments to the UW waste contractor. The online training includes hazard and security awareness, safety procedures, and function-specific shipping instructions. We hope that the online course makes it easier for personnel to complete the training requirement.
Laboratories and facilities that do not have access to an on-site autoclave or an autoclave cost center can ship regulated medical waste, including biohazardous waste and sharps waste, off site for inactivation and disposal. Some types of waste, such as trace chemo waste, certain pathological waste, and biosafety level 3 (BSL-3) animal carcasses, tissues and bedding, require incineration prior to disposal and must be shipped to an off-site location.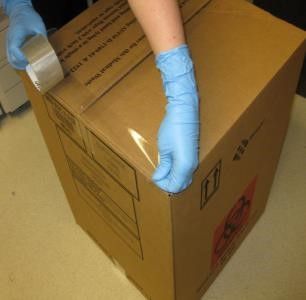 If you have any questions about the training or regulated medical waste, please contact an EH&S Biosafety Officer at ehsbio@uw.edu or 206.221.7770.